Relax while we enhance your natural beauty with Botox & fillers.
At Dental Oasis of Clayton, we go beyond dental care to provide the most advanced Botox & fillers to rejuvenate your appearance, boost your self-confidence, and enhance your natural beauty. Our team of highly skilled professionals specializes in Botox & fillers, offering personalized treatments that will make you look and feel your best.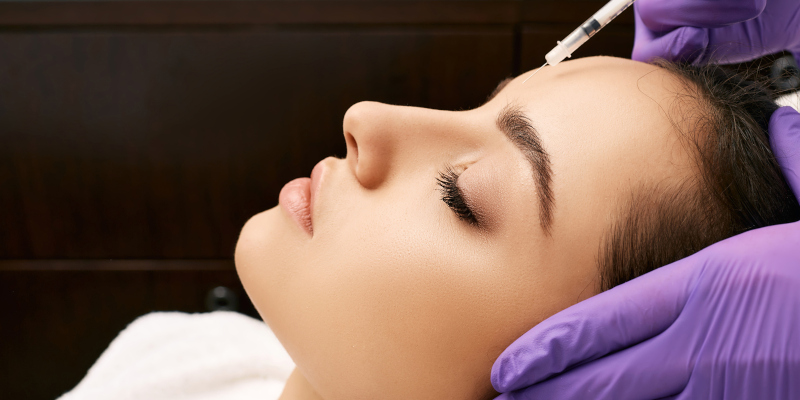 Botox & fillers are popular, non-invasive cosmetic treatments that effectively address signs of aging, such as fine lines, wrinkles, and volume loss. These treatments work by relaxing facial muscles and adding volume to targeted areas, resulting in a smoother, more youthful appearance.
Some of the benefits of Botox & fillers include:
Quick and Convenient. Botox & filler treatments require minimal downtime, allowing you to return to your daily routine almost immediately. The procedure typically takes less than an hour.
Long-lasting Results. The effects of Botox last up to four months, and fillers last anywhere from nine months to a year.
Personalized Treatment Plan. Our skilled professionals will work closely with you to develop a personalized treatment plan, ensuring your Botox & filler treatments are tailored to your needs and aesthetic goals.
We pamper our Clayton, North Carolina clients with a luxurious, comfortable environment, ensuring your experience is as enjoyable as possible. Our spa-like setting, complete with Hulu, Netflix, Pandora music streaming, and cozy amenities like pillows and blankets, allows you to relax while we work our magic.
Our commitment to quality extends beyond our tranquil atmosphere – we also invest in the latest technology and training to ensure that our treatments are as effective and safe as possible. You can trust our skilled team to deliver exceptional results that help you achieve a more youthful, refreshed appearance.
Rediscover your confidence and natural beauty with Botox & fillers. Contact us today to schedule your appointment and begin your journey to a more radiant you.