Our dentist can relieve the pain and suffering of an infected tooth.
Many people forget that our teeth are not just placed within our jaw, but are actually attached to nerves and a blood supply. These living teeth can be subject to infections just like the rest of our bodies when they come in contact with something hazardous. Just like an unclean cut on your hand can become infected and be painful, so, too, can your tooth become infected and painful. Here at the Dental Oasis of Clayton, we want to help you if you are suffering from an infected tooth in the area of Clayton, North Carolina.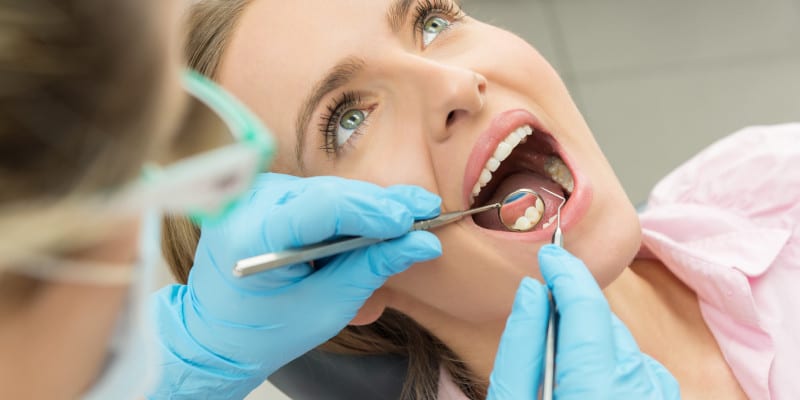 An infected tooth is sometimes referred to as an "abscess," which is another way of saying that there is a pocket of infection that is causing swelling and pain. An infected tooth can be the result of many different issues, including a cavity that has not been treated, improper flossing that leads to food stuck in the gums, or even failure of previous dental work. Whatever the reason behind your infected tooth, it is imperative that a dentist examines your tooth quickly and prescribes a treatment plan.
An infected tooth is not only painful, but it can also threaten the rest of your body and even your life. As mentioned before, our teeth are attached to a blood supply and nerves that run through your body. If the infection from your tooth works its way into your blood supply, it is much harder to get rid of and can be highly dangerous.
When you come to our dental office, we will be able to help you treat your infected tooth and find the source of the infection. We will be able to take care of the infection in a safe manner and get you the care you need. For an appointment, please contact us today.
---
At Dental Oasis of Clayton, we can treat an infected tooth for patients from Clayton, Garner, Smithfield, Cary, Morrisville, and Johnston County, North Carolina.