Invisalign has quickly emerged as a fierce competitor in the orthodontic appliances market with an increasing number of dental patients choosing the clear aligner alternative to traditional braces year after year.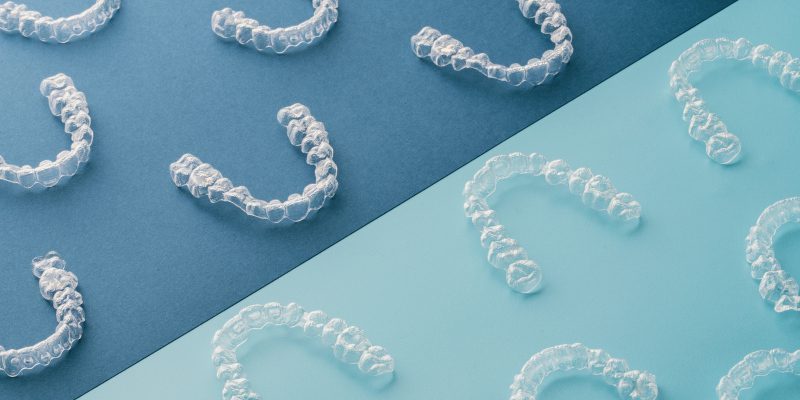 Here are five reasons why Invisalign has become one of the top choices for transforming smiles:
Faster results: Studies found that dental patients with clear aligners like Invisalign experienced a shorter treatment compared to patients with braces, according to the National Library of Medicine.
Less upkeep: One of Invisalign's greatest advantages is that it can be removed from your mouth, so keeping up with your dental hygiene isn't a difficult task. When you choose Invisalign, you can easily brush and floss without the inhibition of brackets, bands, springs and wires. Choosing Invisalign can also mean fewer trips to the dentist compared to traditional braces, which require regular tightening. Invisalign adjusts without an office visit as users change their own aligners every one to two weeks.
Less restrictions: To avoid damaging the orthodontic appliance or injuring the mouth, braces-users must refrain from eating sticky, hard, or crunchy foods and are often warned against certain physical activities. With Invisalign, you can freely continue eating the foods you love, exercising, playing sports, and enjoying your day-to-day activities without worry.
More comfortable: The sharp components of traditional braces can irritate mouth tissue and cause pain, discomfort, or mouth sores. Aligners from Invisalign are made from a material that provides constant, gentle force on your teeth to deliver trackable results. Invisalign's patented SmartTrack material allows a comfortable and easily removable alternative to traditional braces.
Boosted aesthetics: Invisalign's translucent aligner trays are virtually invisible, so people won't even be able to tell you're wearing them most of the time.