Whether we suffer from missing teeth, coffee stains, or a crooked grin, most of us have thought about cosmetic dentistry. Cosmetic dentistry is a branch of dental care that focuses on improving the appearance of a person's teeth. The goal of cosmetic dentistry is to offer patients a brighter, straighter, and more beautiful smile.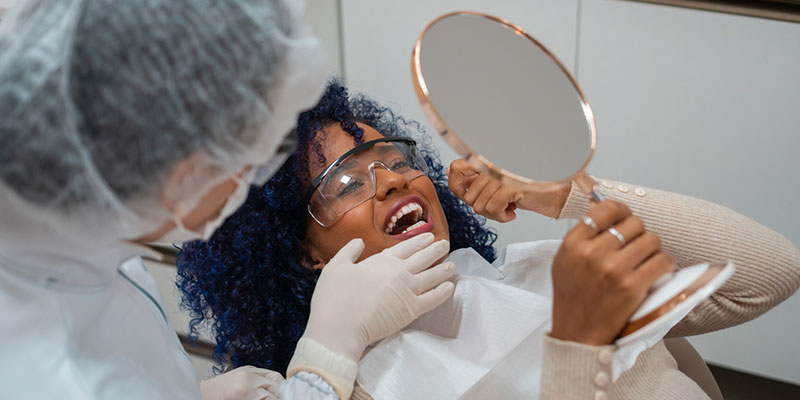 There are several popular procedures available today, including teeth whitening, veneers, dental implants, and orthodontics. Teeth whitening is a common procedure that involves using specialized gels or lasers to brighten the color of the teeth. Veneers are ultra-thin shells that are placed over the surface of the teeth to improve their appearance. Dental implants are artificial teeth roots that are used to support a replacement tooth. Orthodontics involves using braces or other methods to straighten the teeth and improve function.
Cosmetic dentistry is a popular field, as more people want to improve their smiles. Many cosmetic dental procedures are minimally invasive and can be completed in just a few appointments. The results of these procedures are often long-lasting and can really boost a person's self-esteem and confidence.
While cosmetic dentistry is mostly focused on improving the appearance of a person's smile, it can also have practical benefits. For example, straightening crooked teeth can improve bite function and reduce the risk of jaw pain and headaches.
If you are considering cosmetic dentistry, it is important to choose a qualified and experienced dentist like our professionals at Dental Oasis of Clayton. We will work with you to create a treatment plan that meets your needs and explain the risks and benefits of each procedure and help you choose the one that is right for you. With the right plan, cosmetic dental procedures can be a safe, effective, and long-lasting way to enhance your smile.