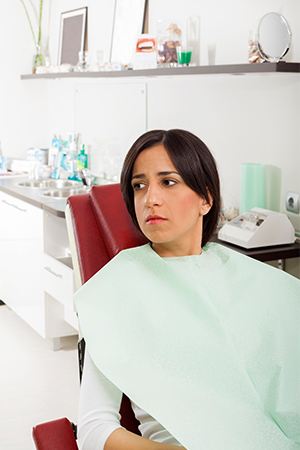 Are you an anxious patient when it comes to dental treatments? Don't worry — you're not alone. In fact, many estimations assume that as many as 75% of people have some kind of dental anxiety, with as many as 10% with enough anxiety to be considered a dental phobia. Instead of gritting your teeth through your next appointment, there are lots of ways that dentists can help their anxious patients! All you need to do is find a quality dentist who uses some of the following techniques:
Nitrous Oxide Use- Nitrous oxide use is very effective in calming the nerves of patients. It is also something that can be used in the majority of people safely. When a dentist offers you nitrous oxide, they are allowing you to feel calm and relaxed during your dental procedures.
Pillows- Having the ability to hold onto something like a pillow is greatly calming because it gives you somewhere to channel your nervous energy. Whether you have a pillow to hug or to rest your head on, pillows are very comforting.
Blankets- Many people feel chilly when they are anxious, and the extra warmth of a blanket can help you feel both calmed and relaxed.
Netflix & Pandora Streaming- For a lot of people, distractions are a great way to calm anxiety. Additionally, when you are able to listen and/or watch something, you don't have to listen to the sound of a drill.
If you are looking for a dentist who knows how to carefully and considerately help anxious patients, come see us at Dental Oasis of Clayton today.