Dental anxiety is a struggle for many people, and finding a dentist for anxious patients can be the difference between receiving the dental care you need and a dental issue worsening to the point of needing more extensive treatment. Dental anxiety is defined as stress and fear that accompanies dental visits that can interfere with receiving the care you need to maintain your dental hygiene and take care of any issues. Avoiding dental work because of anxiety can worsen your existing problems, causing bigger issues that will require more treatment and extensive work.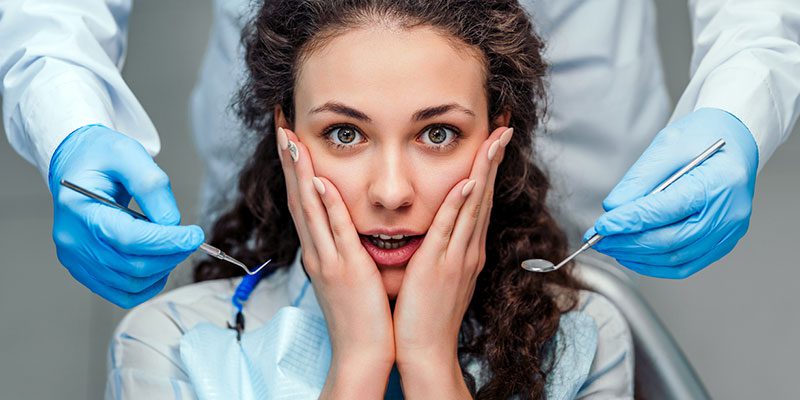 If you experience dental anxiety and avoid receiving necessary dental care, finding a dentist for anxious patients can be especially helpful. At Dental Oasis of Clayton, we offer specialized care for people dealing with dental anxiety. We have many options to help ease your anxiety, including:
Nitrous oxide
Netflix, Hulu, and other streaming services
Pandora music streaming
Blankets
Pillows
Neck wraps
Warm face cloths
All of these items will help promote your relaxation, and our office is designed with a spa-like feel so that it feels less clinical and more inviting. We know that receiving dental work can be stressful for many people, so please do not hesitate to let us know that you are feeling anxious about your visit. Our gentle team will ensure we do everything we can to provide the most comfortable experience possible.
If you are looking for the best dentist for anxious patients in Clayton, North Carolina, please reach out to us. We go above and beyond to help you feel at ease during your dental care, from routine visits and cleaning to more extensive dental work. We have top-of-the-line equipment to provide the best dental care possible. Give us a call today to schedule your dentist appointment, and be sure to mention your anxiety so that we can prepare accordingly for your visit and answer any questions you may have.