The dentist can be scary even for the bravest adults, but a dentist for kids is a whole other story. Many children have a difficult time at the dentist, so many parents opt for a dentist who has great experience with kids. In the article below, our team of experts provide their favorite tips in finding a dentist for kids.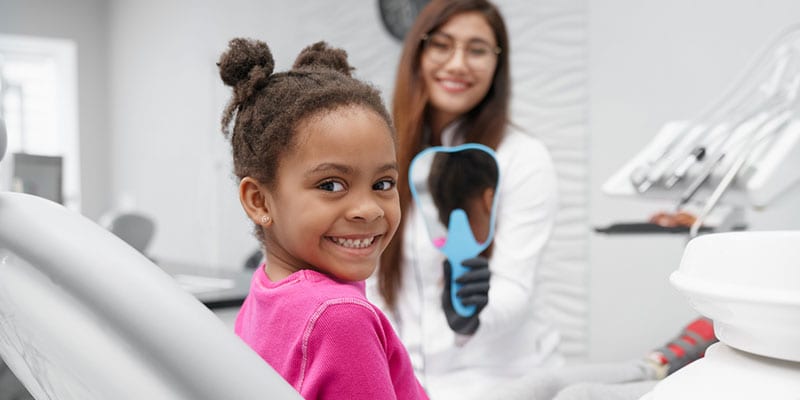 A great place to start in your search for a dentist for kids is with your child's pediatrician. A pediatrician has likely referred many parents to local dentists who are experienced with making kids feel comfortable, and even have fun, at their dental exam.
Next, it is always a good idea to check your provider list to see who is covered by your insurance.  If you  have dental insurance, you most certainly will want to use it for you and your family's semi-annual exams. This will save you a lot of money by ensuring you are a patient of a dentist who takes your insurance.
If your child has a particularly hard time at the dentist, we recommend seeking out a pediatric dentist.  Pediatric dentists attend an additional two years of dental school to learn all about child psychology to help their young patients, and usually have offices that are very kid friendly.
If you are looking for a dentist for kids, and are located in the Johnston County area, check us out at Dental Oasis of Clayton! We love our young patients, and have great experience helping kids feel comfortable at their dental appointments.