Get the smile you deserve with our cosmetic dentistry services.
If you believe you have to just accept a smile that is less appealing than you'd like, think again! Here at Dental Oasis of Clayton, our cosmetic dentistry services can overcome anything that is lowering your self-confidence. We are passionate about you leaving our office with a great smile because you love your new smile and you loved the experience.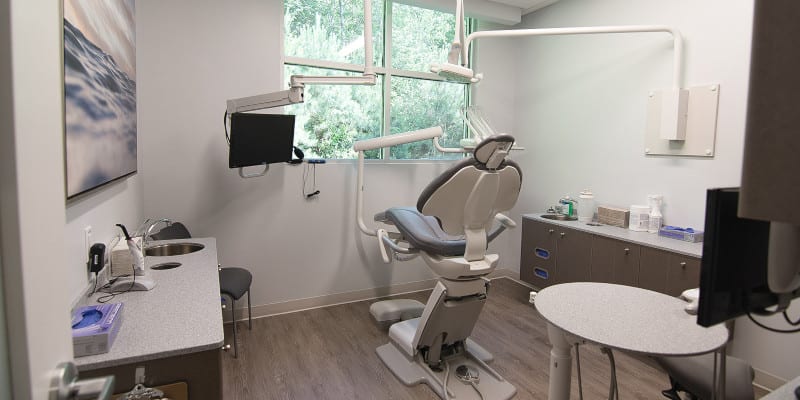 We believe dental care should have a personal-attention approach in a spa-like environment that makes you feel relaxed, comfortable, and like you are among friends and family. We go to great lengths to put even high-anxiety patients at ease. We have nitrous oxide available, and we'll utilize warm face cloths, neck wraps, and various music and television streaming services to make you feel more comfortable.
One of the things that has made us so popular in the Clayton, North Carolina area is that we are not a chain. We are privately owned, and our owner is present and dedicated to your dental care. Whether you need preventative care, resolution for a dental problem, or cosmetic dentistry, you can be confident the procedure will be done to your complete satisfaction. We offer state-of-the-art equipment and put a great deal of focus on sterilization and infection control.
You'll love the personalized attention you'll receive and our extended hours that will make it easier to bring your entire family for routine dental care. We are an in-network provider with most dental insurances, and an office membership plan is available for self-pay patients. Call today to learn more or schedule an appointment.
---
At Dental Oasis of Clayton, we provide cosmetic dentistry services for patients from Clayton, Garner, Smithfield, Cary, Morrisville, and Johnston County, North Carolina.
Similar Services we Offer: