Composite resin fillings are a great option for restoring your healthy, beautiful smile.
Many people have had to get fillings or are at least familiar with the basics of what a filling is, but did you know that there are actually quite a few different types of fillings? Depending on your needs, numerous options are available, and one of the most popular is composite resin fillings.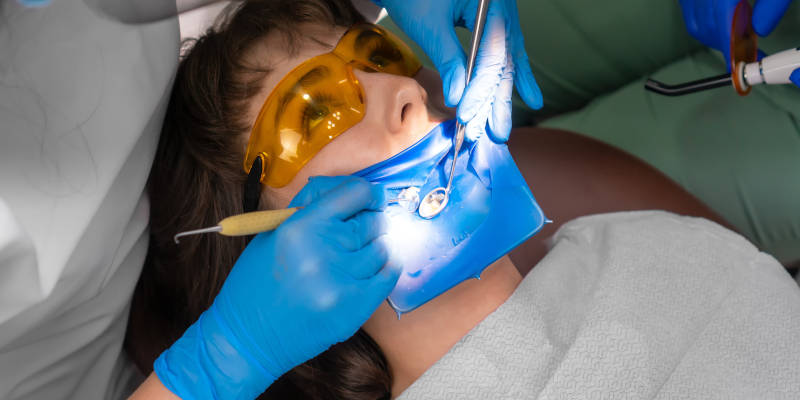 These tooth-colored fillings are versatile enough to be used for small and large fillings alike, but subtle enough to blend in seamlessly with your teeth. Here at Dental Oasis of Clayton, we provide composite resin fillings for our Clayton, North Carolina patients in a carefully curated environment designed to make you feel as comfortable as possible during your procedure.
Composite resin fillings are a favored option for patients who need a filling in the visible areas of their mouth, since the resin is formulated to mimic the appearance of natural teeth. They're also extremely versatile – composite resin fillings can fill gaps between teeth, reshape chipped teeth, or act as a covering to hide discoloration.
To make things even better, the filling process is very simple. The tooth is prepared by lightly roughing the surface, and then the composite resin is layered on. Each layer is cured with a special light that hardens it and ensures the resin is ready for the next coating.
When we opened in 2011, we dedicated ourselves to providing our patients with a truly exceptional dental experience when they visit our office. Not only do we have state-of-the-art equipment and highly trained staff, but we also put extensive time into creating an office environment that is a pleasure to be in.
We specialize in treating patients with anxiety and take extra care to ensure you're comfortable and calm during your visit. We proudly offer amenities like neck wraps, warm face cloths, and blankets to help you relax, as well as streaming services from major providers like Netflix and Pandora to help keep your mind calm during your procedure.
To learn more about composite resin fillings or inquire about scheduling an appointment, don't hesitate to reach out to our office.
---
At Dental Oasis of Clayton, we provide composite resin fillings for patients from Clayton, Garner, Smithfield, Cary, Morrisville, and Johnston County, North Carolina.