We offer scaling and root planing to combat chronic periodontitis.
Many people find it challenging to make regular dental checkup appointments to have their teeth cleaned and examined. It seems that once a person cancels one appointment because of a busy schedule, anxiety or another reason, before they know it, many months, or sometimes years, can go by. The problem with this is that gum disease can occur, and you'll have a pretty good idea that this is the case when it becomes uncomfortable to brush her teeth and you notice bleeding. The good news is this can be resolved with professional cleanings, even if a deep cleaning involving scaling and root planing is needed.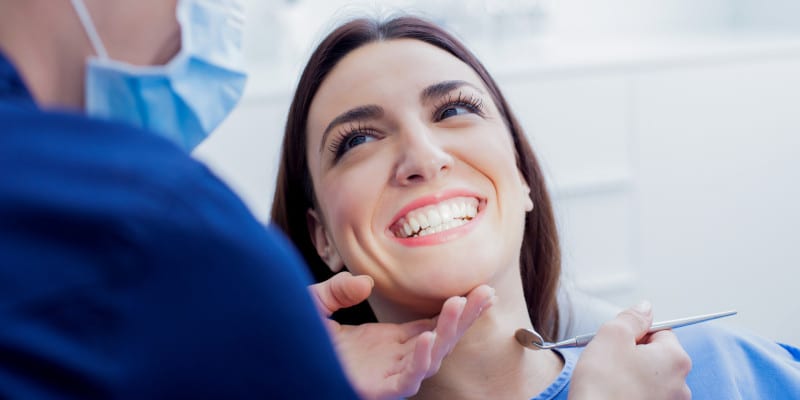 Here at Dental Oasis of Clayton, we understand both busy schedules and anxiety. We open early three days a week so our patients can come in before work, and we stay open later two evenings so you can stop by after your workday is finished if you prefer. We also have expertise assisting high-anxiety patients so they can feel relaxed and comfortable.
Although scaling and root planing are more intensive and can be uncomfortable compared to a regular cleaning, we can compensate for that with nitrous oxide and/or numbing products. The important thing is getting this done while in the early periodontitis stage rather than after there is more advanced bone and tooth loss.
After your scaling and root planing, we will discuss aftercare to deal with temporary tenderness and sensitivity, as well as infection. We will also answer all of your questions about how to avoid needing this service again in the future. If you have any questions or would like to schedule an appointment, please give us a call. Our goal is to create more smiles in Clayton, North Carolina and would love to add you as a success story.
---
At Dental Oasis of Clayton, we offer scaling and root planing services for patients from Clayton, Garner, Smithfield, Cary, Morrisville, and Johnston County, North Carolina.