We file all dental plans and are in-network with many insurance companies.
As is the case with most things, having a set plan is the best way to make sure nothing falls between the cracks. Here at Dental Oasis of Clayton, we are happy to work with you to formulate a custom treatment plan for the best way to proceed, whether you need preventative or restorative dental services. Taking the time to develop a custom treatment plan makes it easier for you to schedule around your other commitments and set up a budget if you do not have dental insurance.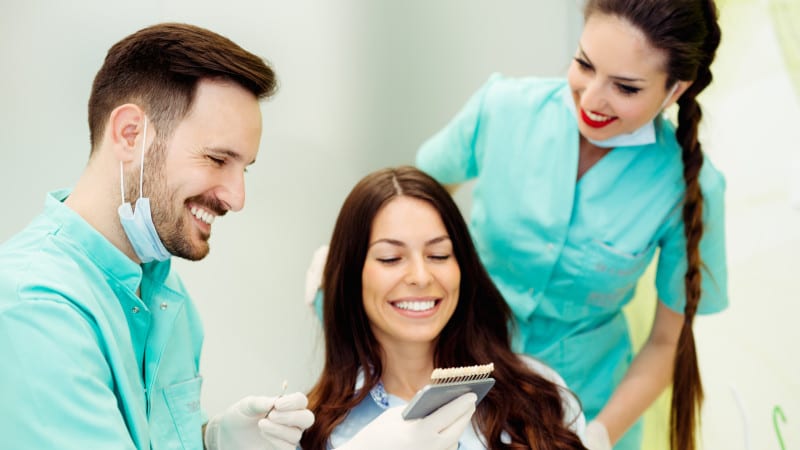 Speaking of insurance, we file all dental plans, and we are an in-network with many insurance companies. We also offer interest-free credit (up to 12 months) through Care Credit for those who qualify. Our goal is to provide you the services you need on the timetable that works best for you. We open early three days a week so our patients can come in before work, and we stay open later two evenings for after-work availability.
The services we can include in your custom treatment dental plan include both general dentistry and cosmetic dentistry. So, whether you are looking to overcome a common dental problem or gain confidence by having the smile you know you could be enjoying, contact our office to get started with an initial new patient visit.
We take the time to get to know you and your family. As a privately owned dental office in Clayton, North Carolina where the owner is on-site, we offer a big difference in the level of personal attention you'll receive compared to typical chain locations. Our staff is always friendly and ready to address any questions you may have. Call us today to learn more about our dedication to providing the best possible experience with a relaxed and comfortable environment you and your entire family can enjoy.
For more information on how you can save, learn more about our In House Dental Memberships!
---
At Dental Oasis of Clayton, we offer dental plans for patients from Clayton, Garner, Smithfield, Cary, Morrisville, and Johnston County, North Carolina.