Let us help you regain your confidence by taking care of a chipped tooth!
Our teeth are meant to be strong. Day in and day out, they enable us to chew and grind our food, often with relative ease. However, there are times when a tooth can become chipped. Sometimes this happens because of an injury where one falls and hits their face, injuring their teeth. Other times, a chipped tooth can be a sign of a weak tooth, where it is unable to cope with seemingly normal pressure. Whatever the reason behind your chipped tooth, we here at the Dental Oasis of Clayton would like to help you restore and repair your chipped tooth and your confidence.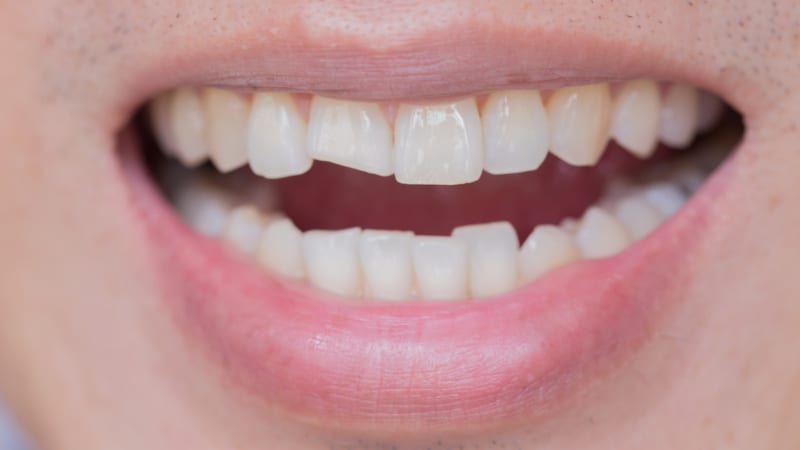 A chipped tooth can be both unsightly and bothersome, no matter where it is in your mouth. The action that our dental office will take depends on the severity of the chipped tooth and where it is in your mouth. Small chips in the enamel can be treated like a cavity and filled like we would fill a cavity. However, if the chip is large, has jagged edges or if the chip was a sign of a weakened tooth, then other measures like a crown might need to be taken. When you visit our office, we are able to help you as soon as possible, even if you need something more extensive like a crown.
With the CEREC technology that we have in our office, we are able to help patients who need a crown due to a chipped tooth. We are able to take digital imaging and mill a perfect replacement right there in the office. This ensures that you only need to come in once, rather than twice to take care of the issue, saving you loads of time. If you have a chipped tooth in the Clayton, North Carolina area, we encourage you to come and see us today!
---
At Dental Oasis of Clayton, we can treat a chipped tooth for patients from Clayton, Garner, Smithfield, Cary, Morrisville, and Johnston County, North Carolina.