Removable partial dentures are a non-invasive way to get a complete smile again.
Missing teeth can have a serious impact on your health and self-image, since your smile is such an integral part of social interactions, as well as your ability to eat and speak comfortably. At Dental Oasis of Clayton, we understand how important it is to have a complete smile, and we offer a variety of options for our patients who have lost some of their teeth due to trauma, age, tooth decay, or other reasons. One of the options we offer is removable partial dentures, which are non-permanent dental prosthetics that allow you to have a complete smile and keep your healthy teeth intact.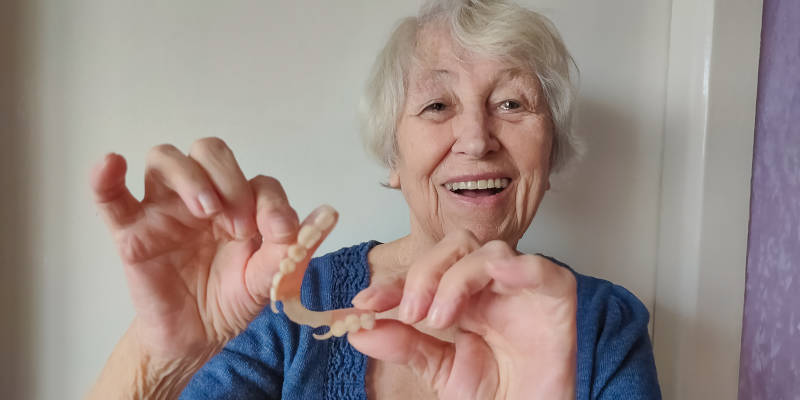 Removable partial dentures are a great choice for those with some missing teeth but who still have plenty of healthy teeth in their mouths. Unlike permanent procedures like bridges or implants, removable partial dentures do not require your dentist to alter your remaining teeth or your jawbone. Not only does this protect your natural teeth, but it also makes the fitting procedure much quicker and less invasive than most other dental prosthetic options. It's a great choice for patients who want a complete smile but don't want to undergo an intensive restoration procedure or those who want the flexibility of being able to remove their prosthetics if they choose to.
Our office is happy to discuss your options with you, and if you decide that removable partial dentures are the best fit for your needs and preferences, we can fit you with a set that will look great and feel comfortable in your mouth. We proudly serve patients in the Clayton, North Carolina area, so reach out to us today to learn more about how a set of removable partial dentures can improve your quality of life!
---
At Dental Oasis of Clayton, we offer removable partial dentures for patients from Clayton, Garner, Smithfield, Cary, Morrisville, and Johnston County, North Carolina.