We will make sure your dental exam is thorough and as pleasant as possible.
Here at Dental Oasis of Clayton, we understand you have several options for obtaining your regular dental exam in the Clayton, North Carolina area. However, we are confident that once you experience our friendly staff, comfortable environment, and state-of-the-art equipment and techniques, you will be convinced that a privately operated dental office where the owner is on-site is the optimal place for the personal attention you deserve.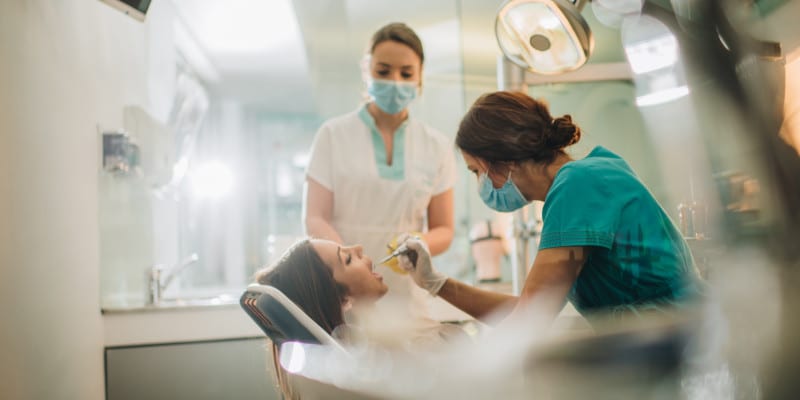 Your dental hygienist and dentist will work together to make sure your dental exam is thorough and as pleasant as possible. Whether you are at ease with having an exam done or lean more to the side of high-anxiety, you can be confident your dental exam will go better than ever. We have a passion for making our patients feel relaxed, and that shows from the spa-like décor of our office to the many techniques we use, including warm face cloths, neck wraps, blankets, pillows, movie and music streaming, and even nitrous oxide, if desired.
The experience you want from a dental office
If you have any questions about what is involved in a dental exam or would like to make an appointment, don't hesitate to contact us. We make it easy to fit a dental exam into your busy schedule by offering early-morning appointments three days a week and evening appointments two days a week. We further make it easy by filing all insurance plans and being in-network with most, as well as providing for an office membership plan for self-pay patients. Call today to learn more. We look forward to helping you preserve your smile for many years to come.
---
At Dental Oasis of Clayton, we provide dental exams for patients from Clayton, Garner, Smithfield, Cary, Morrisville, and Johnston County, North Carolina.