We put your comfort first during a dental checkup.
Keeping your teeth and gums healthy is the key to a beautiful smile and good health. That's why we're committed to giving your Clayton, North Carolina family full dental checkups at our spa-like facility.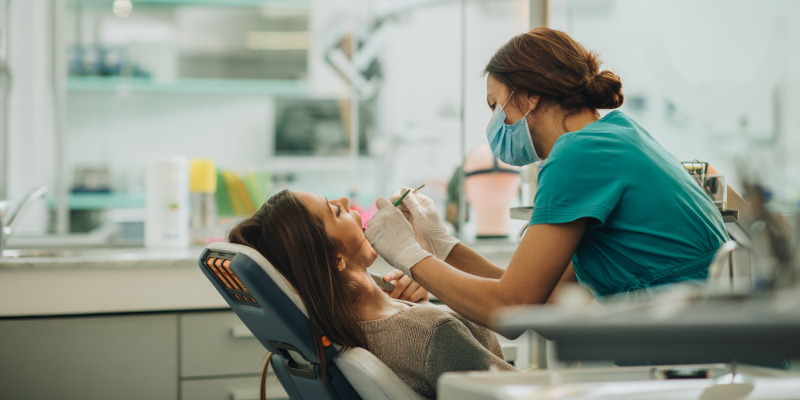 Our dental checkups include a thorough exam from skilled dentists. If needed, we use advanced digital X-ray technology to find possible dental problems while exposing you to the least amount of radiation possible. Our dental hygienists will carefully clean your teeth to remove plaque, tartar, and surface stains. Based on your exam, we will give you personalized oral health advice and recommendations to help you keep a healthy smile between visits.
We Take the Stress Out of Dental Checkups
We know that going to the dentist makes many people nervous. Because of this, our office has amenities like Hulu, Netflix, Pandora music streaming, and comfy pillows and blankets to help you feel at ease during your appointment. We also offer conveniences such as nitrous oxide and same-day crowns and implants if you need work done. That's right– no temporary bridges or crowns!
We also use the latest dental technology and techniques to ensure your checkup is as quick and painless as possible. Plus, you can easily fit a dental checkup into your busy schedule because we offer extended hours.
Don't let fear of the dentist or a busy schedule keep you from caring for your oral health. Schedule your full dental checkup at Dental Oasis of Clayton today and see how our patient-centered care can improve your smile.