It is our goal that you'll always leave with a smile!
We opened Dental Oasis of Clayton in March 2011 because we recognized that nobody wants to feel like just a number when they require any type of medical care. That is even more the case when it comes to dental care, which makes many people feel anxious. Our goal was to create a true oasis where our patients can overcome anxiety and feel relaxed in a spa-like environment.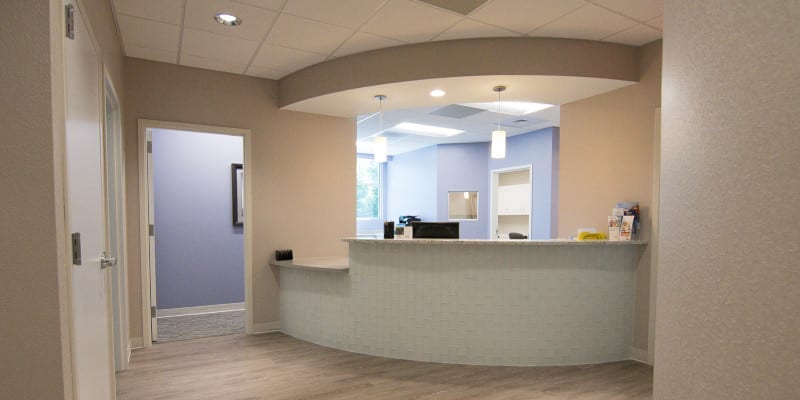 Our staff will treat you like family while providing you with quality dental care using state-of-the-art equipment involving infection control procedures. We offer nitrous oxide, blankets, pillows, neck wraps, warm face cloths, and your choice of entertainment, which includes movies, TV shows, and music with sound reduction headphones to eliminate that dreaded sound of the dental drill or handpiece!
The experience you want from a dental office
We also understand that finding time to get dental work done can be challenging, so we have extended hours that work around most schedules. We are passionate about making your visit as pleasant and stress-free as possible. We accept all insurance plans and are in-network with most. If you do not have insurance, you'll love our office membership plan that will get you the dental care you need. Our affordable rates further make us a favorite dental office in the Clayton, North Carolina area. In fact, we have won the "Neighborhood Favorite" award in Clayton!
We offer both preventative and restorative dental services. From general dentistry services including checkups, extractions, root canals, filings, and fluoride treatments, to cosmetic dentistry services such as veneers, custom dentures, Invisalign, teeth whitening, and dental implants, we are confident you can enjoy a great smile for a lifetime. Call on us at Dental Oasis of Clayton, and you'll always leave with a smile!