Is it possible to leave your dentist with a smile on your face? It is when you come here!
Are you looking for a dentist in the Clayton, North Carolina area who provides personal attention better than typical chain offices? You've come to the right place! Here at Dental Oasis of Clayton, as a privately owned dental office, we offer a unique, spa-like environment that makes everyone feel comfortable and relaxed. We handle everything from preventative care to resolving common dental problems, along with cosmetic dentistry services, so you and your entire family can get the dental care you need.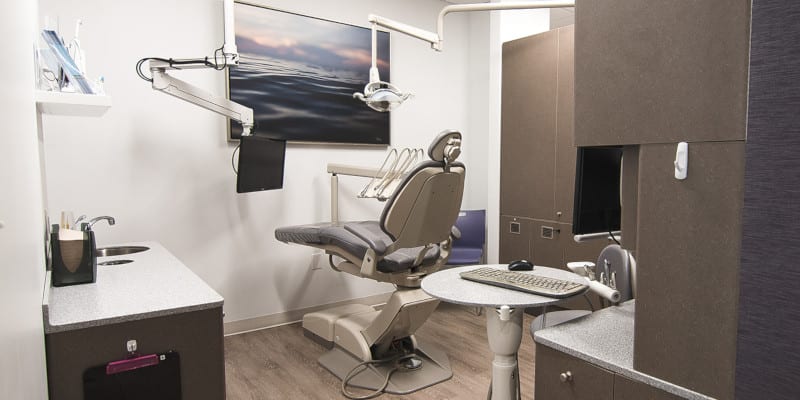 You'd have to search a long time to find a dentist that has the compassion you'll find here. We have taken great care to make our office inviting and welcoming, so that even the most anxious patient will leave with a smile after their experience. From your first dental exam through your lifetime of dental visits, we are confident you'll be happy you chose us as your dentist.
Make going to the dentist like a day at the spa!
Would you expect to go to the dentist and relax with warm face cloths, neck wraps, pillows, blankets, Pandora music, or a show on Netflix, Hulu, or another streaming channel of your choice? You can expect that and more, even nitrous oxide, as our way of making your dental visit anxiety-free, relaxing, and comfortable. Since March 2011, we have endeavored to treat our patients like family. Earning the "Best in Clayton" award is a solid indication that we have earned a stellar reputation in the community.
If your experience with your current dentist hasn't met your expectations or you are new to the area and need a family dentist, feel free to give us a call. We'll be happy to schedule your initial consultation so you can see for yourself that what we have to offer will have you leaving with a smile!

---
At Dental Oasis of Clayton, our dentists treat patients from Clayton, Garner, Smithfield, Cary, Morrisville, and Johnston County, North Carolina.
Similar Services we Offer: