Experience the precision of laser dentistry at Dental Oasis of Clayton.
Our practice embraces dental technology and innovations at every turn to ensure our Clayton, North Carolina patients receive the best care. That's why we proudly offer laser dentistry services, a cutting-edge approach to dental treatment with precision, comfort, and efficiency. If you have hesitated about going to the dentist, this technology is a game-changer.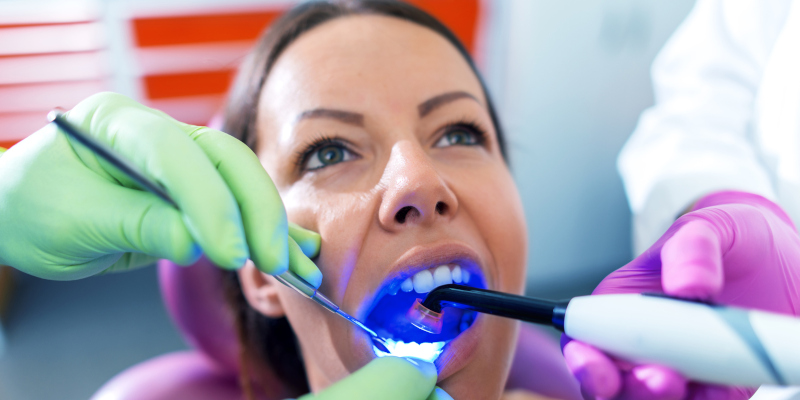 Laser dentistry harnesses the power of advanced laser technology to perform a wide range of dental procedures with increased precision and minimal invasiveness. By utilizing concentrated beams of light, our skilled dental team can effectively treat dental issues, such as tooth decay, gum disease, and soft tissue lesions, with less discomfort and faster healing times than traditional methods.
Laser dentistry allows our dentists to perform treatments with extreme accuracy, resulting in less damage to surrounding tissues and a reduced need for sutures or anesthesia. Patients experience less pain, swelling, and discomfort during and after treatment. The use of laser technology promotes faster healing and tissue regeneration.
Laser dentistry is known to minimize bleeding and sterilize the treatment area, reducing the risk of infection. It can treat many dental issues, from cavities and gum disease to cosmetic procedures such as gum contouring and teeth whitening.
Our commitment to keeping you comfortable extends to our ongoing investment in laser dentistry. Our dental team provides exceptional care that meets and exceeds your expectations. Discover the benefits of laser dentistry and experience a new level of dental care by contacting us at Dental Oasis of Clayton today to schedule your appointment.