Bridges are effective for dealing with one or more missing teeth.
The placing of a dental bridge is one of the most common dental procedures to fix one or more missing teeth. The components include dental crowns, also called abutments, on the adjacent teeth, and an artificial tooth, also called a pontic, over the missing gap caused by the missing tooth. At Dental Oasis of Clayton, we will thoroughly discuss what is involved with bridges if this is the best option for your situation so you are comfortable with proceeding.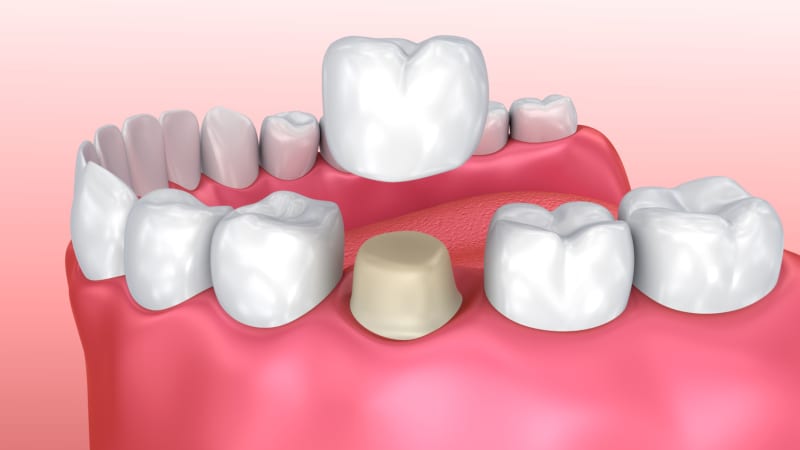 As is the case with all of our general dentistry procedures, we put your comfort as a high priority. That includes providing a spa-like environment and having a caring and friendly staff that works diligently to reduce your anxiety on every visit. Our goal is to deliver the personal attention that makes you feel at ease, including warm face cloths, blankets, pillows, nitrous oxide, and even streaming Netflix and Pandora. When you combine our exceptional services and state-of-the-art equipment, you can be confident that getting bridges to give you the smile you deserve is a more pleasant experience than you might have thought.
We are also more than willing to accommodate your busy schedule, as we open early 3 days a week and stay open a bit later 2 evenings a week. You can also call on us if you've been told you need bridges or other dental work and you'd like a second opinion.
If you have any questions about our general dentistry, including bridges, crowns, removable dentures, dental implants, or more, don't hesitate to contact us to schedule a consultation. We have been awarded the "Neighborhood Favorite" award in Clayton, North Carolina, and we think you'll agree that we're your favorite too!
---
At Dental Oasis of Clayton, we provide bridges for patients from Clayton, Garner, Smithfield, Cary, Morrisville, and Johnston County, North Carolina.