We can help you regain confidence in your smile by addressing yellow teeth.
Many people wish that they could smile more, but do not feel confident in their teeth. Smiling frequently has been shown to improve your mood, even if you are feeling a little blue at the time. If you have yellow teeth, then hiding your smile might be impacting your mood as well as your confidence. Here at the Dental Oasis of Clayton, we want to help you smile as much and as often as you'd like by giving you options when it comes to treating your yellow teeth in the Clayton, North Carolina area.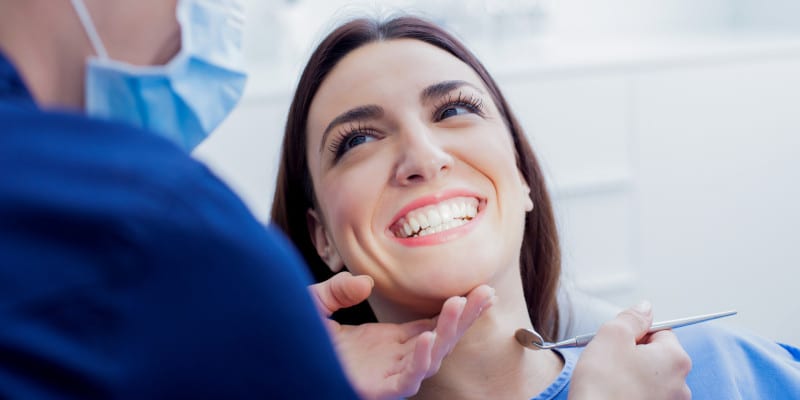 In many cases, yellow teeth are not necessarily indications of problematic teeth. Sometimes our yellow teeth are due to eating an abundance of staining foods or simply genetics. However, even if your yellow teeth are due to genetics, we can still help you get a whiter smile and regain confidence in your teeth. We offer a variety of options that allow us to give you a whiter smile and take care of those yellow teeth.
Some of the options that we can discuss concerning your yellow teeth include cleaning and polishing, whitening, education about foods that stain, smoking cessation tips and even veneers. We do our best to ensure that your teeth are going to look their best, helping you to feel confident in your smile.
If your yellow teeth have you hiding your smile or leave you feeling self-conscious, we want to help. Our office enables you to have treatment completed in a calming and relaxing space. We would love to show you the difference a positive change in your teeth can make. We encourage you to contact us today for more information.
---
At Dental Oasis of Clayton, we have treatment options for yellow teeth for patients from Clayton, Garner, Smithfield, Cary, Morrisville, and Johnston County, North Carolina.