When children lose their baby teeth, it's not a big deal, as their adult teeth will soon grow in to replace them. However, if you lose a tooth as an adult, there is no backup tooth waiting to grow into the gap. In this situation, you need to do something to fill that gap and prevent your other teeth from shifting, as changes in your bite can lead to serious problems that affect not only your dental health but also other areas of your life. One of the ways that you can fill the gap left by a lost tooth is with a dental implant. In this article, our team at Dental Oasis of Clayton will go over some information about dental implants vs. other solutions such as bridges to help you decide if they are right for you.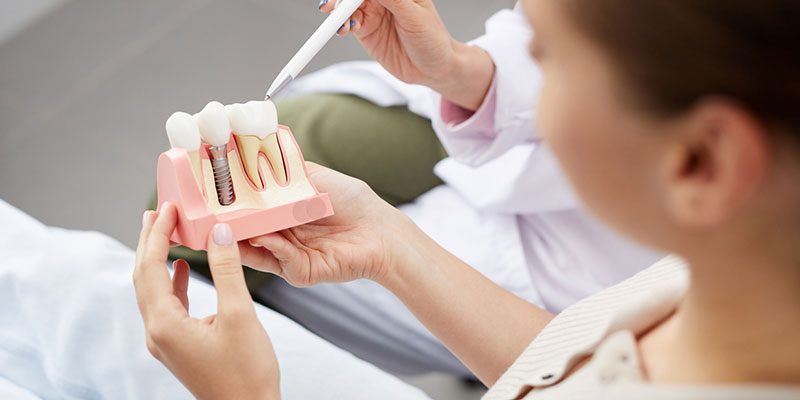 Bridges. Dental bridges are held in place by the surrounding teeth. They do not require oral surgery, and they have a lower upfront cost than dental implants. Bridges also have a downside, which includes the fact that they will need to be replaced every 5 to 7 years, and that they are likely to increase the risk of cavities and tooth decay to the surrounding teeth.
Dental Implants. Unlike bridges or other solutions to replace lost teeth, dental implants replace the root of the tooth as well as the top. While this means that you will need surgery to have your implants installed, many patients find that the benefits are worth the added complication. For instance, dental implants can last upwards of 15 years, and they will not damage the healthy teeth surrounding the implant.