If you are experiencing the loss of one or more teeth, you'll need to make the decision whether to do nothing, go with a partial or complete set of dentures, or get dental implants. While the first option is never advised, the latter two both have advantages. Dental implants are most often the option recommended by dentists because of several reasons. Here are the three main advantages of dental implants to aid in your decision: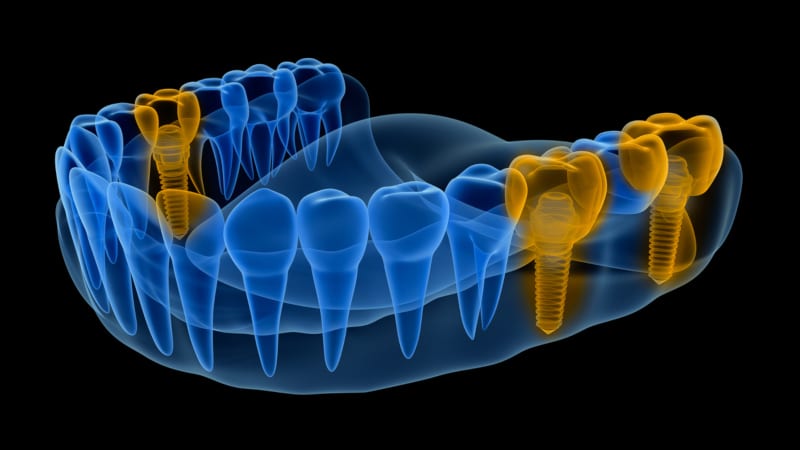 1.   Unrestricted Eating– Because dental implants provide you with the closest experience to natural teeth, you'll have the same force generation that permits you to eat whatever you want. You won't need to worry about dentures slipping or making chewing more challenging for certain foods.
2.   Preservation of Jawbone– You jawbone requires constant stimulation to stay healthy, strong, and solid. A dental implant gives your jawbone the workout it needs, whereas dentures are less effective in this regard.
3.   Prevent Further Tooth Loss– If you do not replace a lost tooth, eventually you will experience bone loss, putting more teeth in jeopardy. Since dental implants preserve bone and the adjacent teeth, it is the best option for preventing further tooth loss.
You can always count on getting all the relevant information about any dental procedure when you visit us at Dental Oasis of Clayton. Our goal is to help you have a lifetime of smiles, and we provide the personalized service to make that happen. Our comfortable environment and caring staff create an anxiety-free experience. We have convenient hours to work with your schedule, so your dental implants and other dental services can be accomplished with as little time away from your regular schedule as possible. Call today to learn more.