Dentists typically recommend getting a routine checkup once or twice a year to maintain your oral health. During a dental checkup, your dentist or hygienist may perform a yearly x-ray, examine your teeth, clean built-up plaque and tartar, and apply a fluoride treatment. While these tasks may make some dental patients anxious, there are some measures you can take to plan for your visit and guarantee a smooth appointment.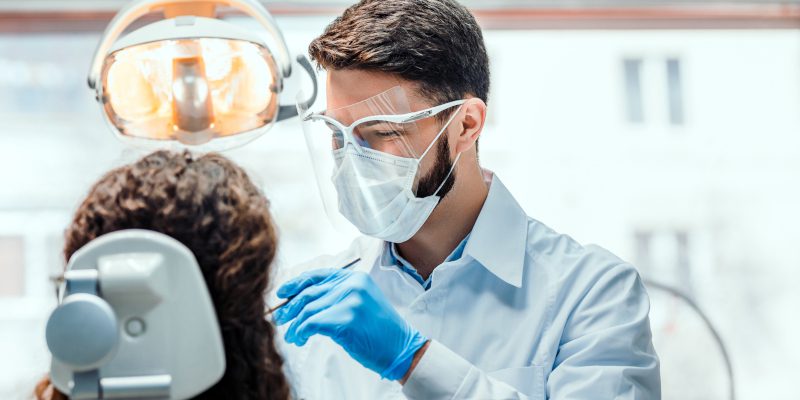 Ahead of your visit to the office, here are a few things you can do to prepare and ensure you get the most out of your dental checkup:
Confirm the appointment: Double-check the hour and date of your dental checkup appointment to verify that you arrive at the correct time. If you're a new patient or are someone who experiences anxiety going to the dentist, you may want to arrive early to provide ample time to fill out forms, get to know the staff, and relax.
Floss and brush beforehand: Though your dentist will be able to tell the regularity of your brushing and flossing after inspecting your enamel and gums, it's best practice to clean your mouth before your visit to get an accurate assessment. Flossing once a day, brushing twice a day for at least two minutes, and replacing your toothbrush every two to three months are all healthy habits that will ensure your dental checkup goes smoothly and comfortably.
Determine the cost: For some, a visit to the dentist can be stressful enough without the worry of cost. You can alleviate some of this burden by checking ahead with your dentist to figure out the office's insurance policy, determine the amount of self-pay involved in the treatment, and know the cost of the dental checkup — especially if you're a new patient or are unsure about the payment process.
Know your health history: New patients should transfer dental records from the previous dentist to the current provider or come to the first appointment equipped with knowledge of medical and dental history.
Communicate: Create a list of any questions, concerns, or new developments in your oral health. Issues like teeth grinding, pain or sensitivity, bleeding after brushing, or difficulty flossing are all symptoms that you may want to bring up with your dentist to get ahead of potential oral health problems. Make sure you're on the same page as your dentist by sharing your anxieties, updates, and inquiries.