Maintaining a healthy smile is usually enough reason to call for a dental checkup twice a year, but if that isn't enough for you, studies are also showing a connection between gum disease and certain types of cancer. The bacteria that is present with periodontal disease has been known for a long time to put overall health at risk, so it is reasonable to expect it could also increase one's risk for cancer.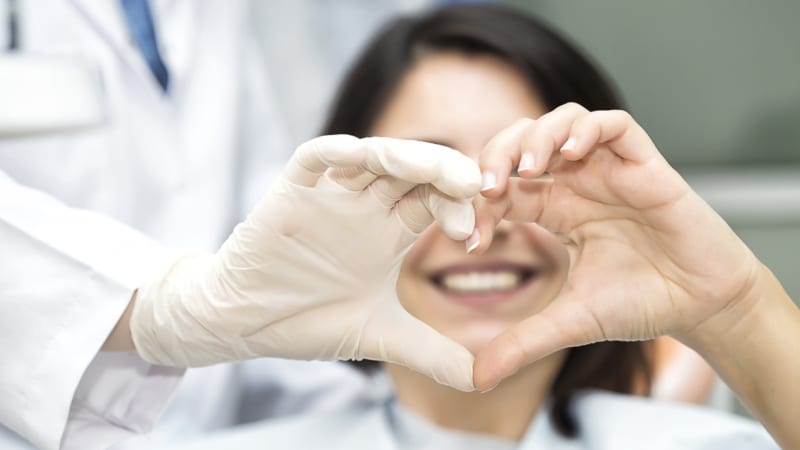 An article published in the August 2018 Journal of National Cancer Institute discussed evidence of an increase in cancer risk based on a clinical study of 7,466 participants. Lung and colorectal cancer were found to be more prevalent in patients with periodontitis, including patients who had never smoked. Not especially surprising, another article (British Journal of Cancer, February 2018), notes a link between periodontal pathogens and oral cancer. In addition, a link was also found with gastrointestinal cancers.
One more study found an increased total cancer risk specific to postmenopausal women and a 14% increased risk in cancers among 48,735 men. The women with periodontal disease were found to have more risk for lung, esophageal, breast, gallbladder, and melanoma skin cancer. This study was published in August 2017 in the American Association for Cancer Research.
It is particularly disconcerting to learn of these findings when you consider that the CDC estimates that nearly 50% of adults aged 30 and over have some degree of periodontitis and that roughly 70% of those over 65 do. Thankfully, this is entirely preventable with a dental checkup twice a year and seeking dental services when warning signs of gum problems arise.
Here at Dental Oasis of Clayton, we understand that anxiety is a common reason why dental checkups and other dental care don't happen as often as they should, and that's why we have set out to make a difference in the Clayton, North Carolina community. We offer an anxiety-free experience with the most relaxing and personalized attention to be found. We have also taken strides in providing a dental checkup and other services in an affordable manner, so even those without insurance do not need to avoid quality dental care. If you have any questions or would like to schedule an appointment, don't hesitate to contact us. We know you'll love it here!