Here at Dental Oasis of Clayton, we want to help you take the best possible care of your teeth, and we offer a comprehensive range of services to help you do just that. One of the services we offer is dental crowns, and in this article, we'll provide a basic overview of what this treatment is used for and how it works.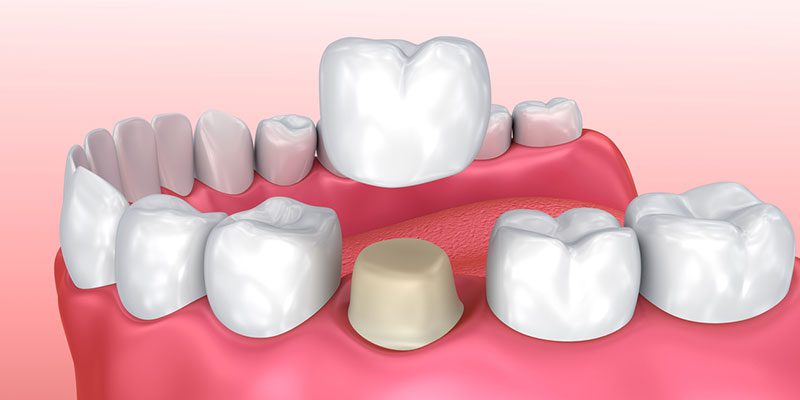 What are crowns? What are they used for? A crown is essentially a cap that's placed over a damaged tooth. They can be used to address a variety of problems, such as weakened, cracked, or severely worn-down teeth. Crowns can also be used to treat cavities that are too large to be corrected by a standard filling and are also recommended following a root canal, as the tooth will be more fragile and need a protective layer.
What are crowns made of? Several materials are used to make dental crowns, such as porcelain, gold, and metal alloys. Porcelain crowns are made to match the natural shade of your teeth as closely as possible, while metal alloy and gold crowns will stand out.
How are crowns placed? When you get dental crowns, the dentist will first identify and open the cavity, then trim away the outer layer of the tooth in order to create the base for the crown. Next, the dentist takes an impression of the trimmed tooth and the ones surrounding it, which will serve as a blueprint for creating your permanent crown. Many dentists will give you a temporary crown to tide you over until your permanent crown is completed, at which point you will return for a second visit and the dentist will cement it to your tooth. However, our office has CEREC technology that allows us to fabricate crowns the same day rather than sending the impression off to a lab. This technology also allows us to use a digital impression instead of the unpleasant impression materials most dentists use. This saves you time because you won't have to return for a second visit to have the crown placed, and it is also more comfortable. Contact us today if you'd like to learn more.