Are you self-conscious about your smile due to damaged, chipped, cracked, or stained teeth? If you are, veneers can help you regain your self-confidence to smile again! Veneers are thin layers that are cemented to your existing teeth to make your smile beautiful. The color of your veneers will be matched as closely as possible to your current smile, and oftentimes, other people will not notice your cosmetic dental work unless you tell them!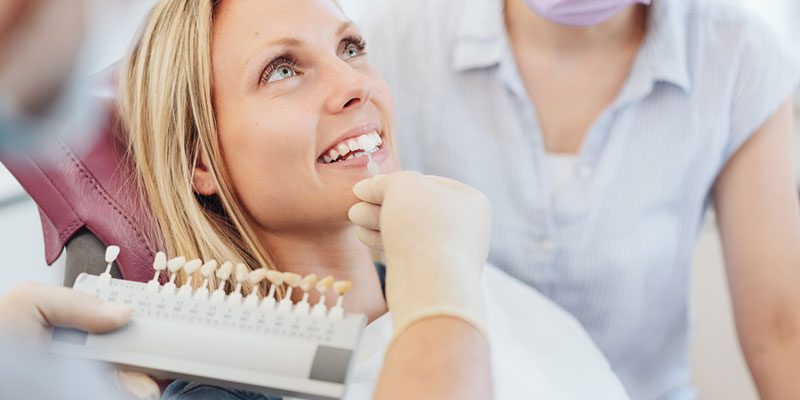 Veneers are great at improving your smile and will also:
Cover tooth discoloration
Cover cracks and chips in your teeth
Prevent future discoloration
Improve your confidence
Look beautiful and natural
Provide a low-maintenance dental solution
At Dental Oasis of Clayton, we offer veneers to help you regain your confidence with your smile. We know the importance of having a nice smile, and our team will help you every step of the way. We use top-of-the-line equipment and seek to provide the most comfortable dental experience as possible, from the use of relaxation methods to our spa-like environment in our office.
We understand that even if you are electing to have a cosmetic procedure like veneers, sometimes the anxiety is unavoidable. Please let us know if you experience dental anxiety so we can help you relax during your visit with multiple options for relaxation and distraction during your procedure.
If you are looking for the best dental care and an office that provides veneers in Clayton, North Carolina, look no further. We look forward to serving you so that you can smile with confidence again! Give us a call with any questions or to schedule with our talented team today.