Here at Dental Oasis of Clayton, we have several reasons why we are the dentist of choice for you and your kids. We do everything we can to help with help with scheduling, anxiety, quick turnarounds, and the best dental experience possible. It's part of our philosophy. We want patients to feel like extensions of our family. We emphasize office decorating to help patients forget they are at the dentist. We pride ourselves in having created a spa-like atmosphere for our patients and their families.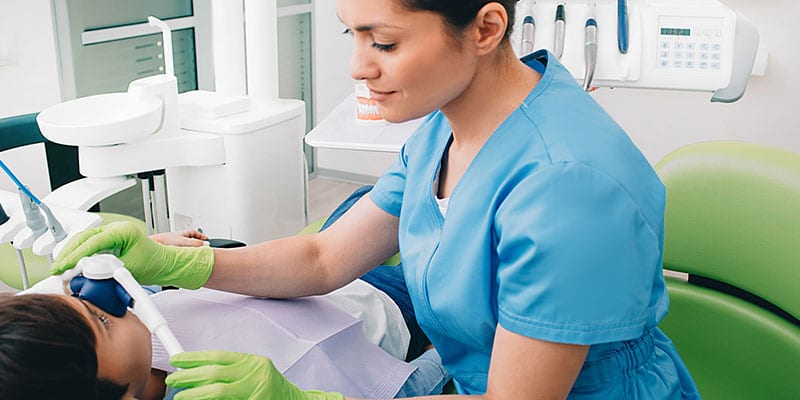 Like many mindful healthcare providers are doing these days, we offer extended morning hours three days a week and have two days with evening appointments each week. We hope that when you are looking for a dentist for kids that this helps you schedule around the many events happening with each member of your family each week.
As a dentist for kids (and adults), we emphasize care that extends beyond dental expertise. We offer blankets, pillows, entertainment options, and nitrous oxide for high anxiety patients. We know that kids may feel a bit uncertain (especially if they have to have dental work done) and that they can have some difficulty with the dental experience when compared to older patients. If there is anything your child needs to make them feel more comfortable while we provide them with essential dental work (or even a regular dental cleaning), then let us know and we'll do what we can. Your kids may not be asking much for luxury yet, but we'd love to give it to them just the same as a proud dentist for kids.