The technology in dentistry has really come forward leaps and bounds over the last several decades. Rather than needing to send out for physical x-rays, you can take digital x-rays now and observe them on a computer. Instead of waiting for crowns, there is now machinery that will make you a crown on the same day as your office visit. Now there is more exciting news for denture-wearers or those who want a permanent solution to a lost tooth in the form of a dental implant! There are many benefits to dental implants, but here are three that can help you decide: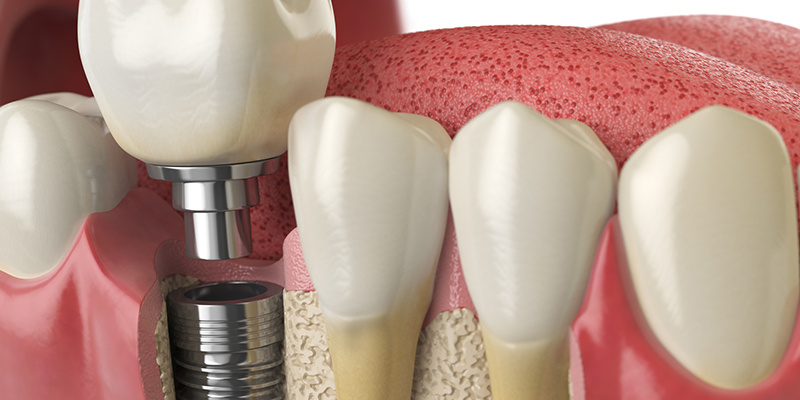 1. Dental Implants are Permanent- When you have temporary solutions like dentures, you have to be able to remove them in order to properly clean them. Dental implants, on the other hand, are a permanent solution that means your dentures will no longer be needed.
2. Dental Implants are Comfortable- Unlike bridges or dentures, dental implants feel as comfortable as your natural teeth, and can be brushed and flossed like you would your natural teeth. Additionally, dental implants allow you to eat things like apples, caramels, corn, and other denture no-no's without worry.
3. Dental Implants are Attractive- When people replace a lost tooth with dental implants, they feel much more confident in their smile. This is because dental implants are great matches to your natural teeth and are well-camouflaged so that no one will be able to tell you're missing a tooth or even several teeth.
If you would like to learn more about dental implants and see if they would be a good fit for you, come and see us here at Dental Oasis of Clayton today.