General dentistry is a field that focuses on the overall wellbeing and upkeep of your teeth, gums, and mouth. It includes a range of procedures and treatments aimed at averting, detecting, and handling many dental conditions. The main goal of general dentistry is to help individuals retain good oral health throughout their lives. This includes regular dental check-ups and cleanings, as well as preventative measures like fluoride treatments and X-rays.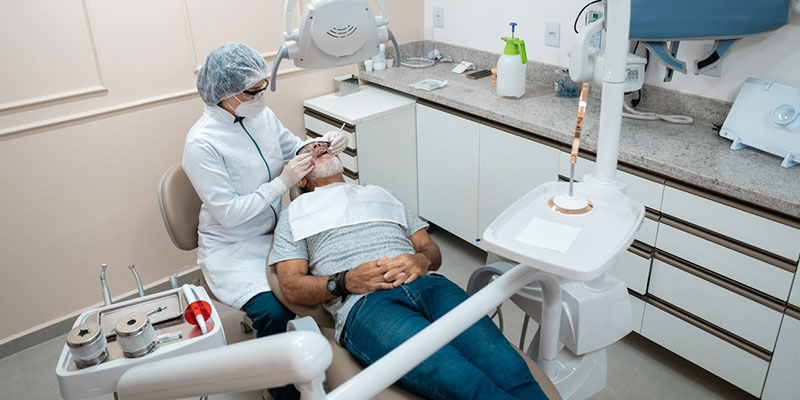 One of the most significant parts of general dentistry is getting regular dental exams. These exams allow dentists to detect and deal with any potential problems early on, before they become more serious. During a dental exam, the dentist will examine your teeth, gums, and mouth for signs of decay, gum disease, and other conditions. They may also take x-rays to get a better view of the teeth and jawbone.
Another common procedure in general dentistry is professional teeth cleanings. This is where a dental hygienist will remove any plaque and tartar buildup from your teeth, helping to prevent cavities and gum disease. In addition to preventative care, general dentistry also incorporates various corrective treatments. For example, if you have a cavity, your dentist may recommend a filling to restore the damaged tooth. If you have missing or damaged teeth, procedures can include dental implants or bridges to restore your teeth.
Here at Dental Oasis of Clayton, we believe that general dentistry is a critical part of oral health care that helps to maintain the complete health of your teeth and gums. By visiting the dentist regularly and following good oral hygiene habits, you can keep your smile healthy and beautiful for a lifetime.