At Dental Oasis of Clayton, we understand that many people experience anxiety surrounding dental appointments, and that this anxiety can prevent people from seeking out dental treatment when they need it. Our team believes that it is our responsibility as dental professionals to do all we can to make anxious patients feel welcome and at ease, and other dentists feel the same. In this article, we will provide a few tips on how to find a dentist for anxious patients, so you can get the care you deserve from professionals who will take your fears seriously and help you feel safe.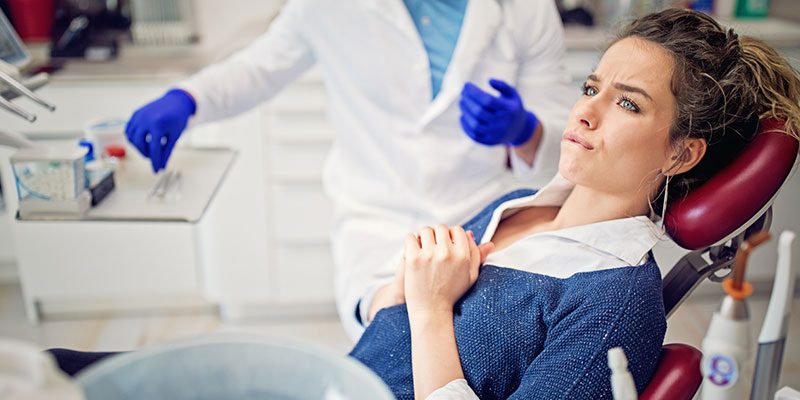 Ask for Recommendations. One method you can use to find a dentist for anxious patients is to ask for recommendations. For instance, if you know someone who also has a history of anxiety about dental visits but is happy with their current care provider, ask them what dentist they go to. Another strategy is to reach out to pediatric dentists, who have to be good at calming anxious kids, and ask them if they know any dentists who are good with anxious adults.
Check Out Dentists' Websites. Another thing you can do to find a dentist for anxious patients is to look at the websites of dentists in your area and see if any of them mention anxiety. If they do mention helping nervous patients, do they explain how they help? Offering sedation is good, but ideally you want a dentist who offers more than just that.
Reach Out. A third thing you can do to determine whether you've found a good dentist for anxious patients is to reach out to the dentist and explain your concerns. This is your chance to tell the dentist what in particular makes you nervous about visiting their office and ask what they could do to help make the experience easier for you. If they respond personally and take your concerns seriously, you are probably in good hands.