If you are someone who struggles with stress and worry when it comes to visiting a dental professional, finding a dentist for anxious patients can make all the difference in your pursuit to maintain your oral health. You're not alone in experiencing dental anxiety — up to 80 percent of Americans experience this.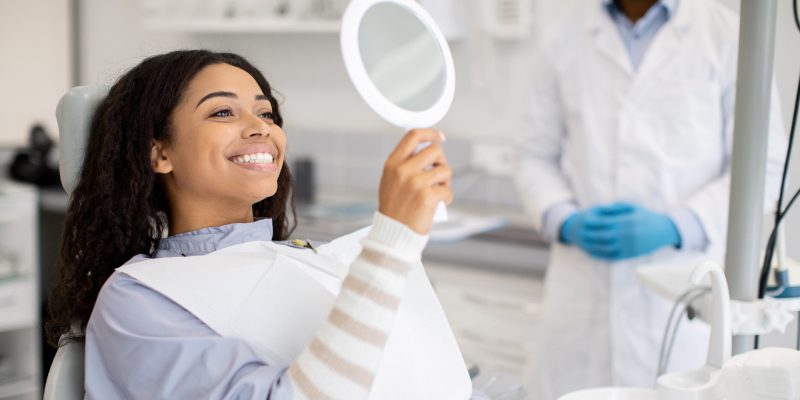 Five percent of the population suffers with such intense anxiety that they avoid dental care altogether, according to The Journal of Dental Hygiene. However, delaying or avoiding dental treatment can cause significant issues in the long run, leading to worsened health outcomes and more serious dental interventions as the likelihood of tooth decay or loss increases.
Not every dentist has the education, training, or experience to equip them to comfortably handle high-anxiety patients. Nearly 70 percent of dental professionals reported that treating patients with dental anxiety presents a difficult challenge to their practice, according to The Journal of Dental Hygiene. Finding a dentist for anxious patients who has a background in treating clients with these symptoms can transform your office visits from a stressful afternoon to a rewarding experience.
Offices that specialize in treating those with dental anxiety can provide special accommodations to keep you feeling safe and at ease. Here are some of the calming techniques and amenities you can enjoy after finding a dentist for anxious patients:
Distraction: Dental offices that are prepared to handle anxious patients offer amenities to take your mind off of the buzzing equipment, bright lights, and sterile environment. You can enjoy your preferred TV shows, movies, or music — through sound-reducing headphones — to take your attention off some of the anxiety-inducing attributes of dental procedures.
Relaxation: Relish in a spa-like environment that offers comforts like pillows, blankets, neck wraps, and warm face cloths to keep you peacefully serene and allow you to actually enjoy your visit.
Nitrous oxide: For those who experience dental anxiety, nitrous oxide (laughing gas) can be administered by dental professionals. Nitrous oxide works within minutes as a mild sedative to slow the nervous system, alleviate pain, and lessen nervousness. This helps patients feel calm throughout the duration of the dental appointment.