You'll immediately see that we aren't your typical family dental center.
So, how does a family dental center in Clayton, North Carolina win the Best in Clayton award? We believe it is because of our dedication to making our patients feel at ease, including being an ideal dentist for anxious patients. At Dental Oasis of Clayton, we are passionate about the space we have created and the personal attention we provide. Every decision we made in opening our family dental center in 2011 was with the goal of making our patients feel comfortable, relaxed, and anxiety-free.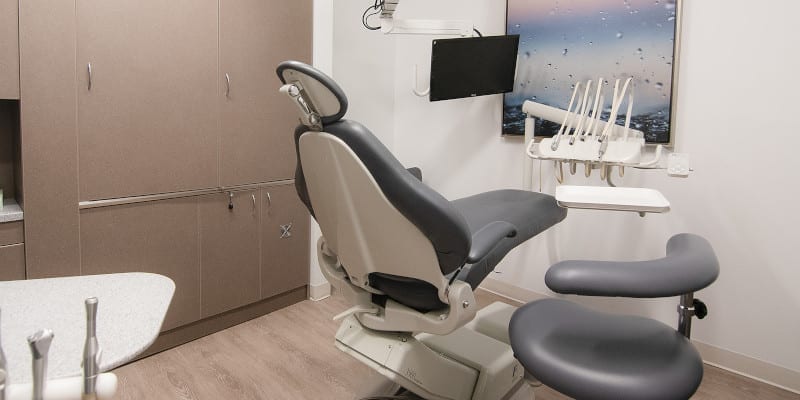 We know there are plenty of "chain" family dental center locations you could choose, but we feel they focus on speed and fitting as many patients in a day as possible. That's not our style and we are confident you'll enjoy the difference. Since our start, we have continually added various dental services so that we very rarely need to refer anyone outside of our family dental center. We are a dentist for kids, the place to go when you need a no-insurance dentist, and we are lovingly referred to as the laughing gas dentist as we can provide nitrous oxide for those who need a bit more help relaxing.
I can't recommend them enough!
"My family and I have been with Dental Oasis of Clayton for a couple of years now. They are amazing!! From the front desk staff to the dentist, everyone is exceptionally nice and truly cares for your well-being and financial circumstances. They are honest and helpful in all aspects. I can't recommend them enough! I've referred them to several family members and friends, and everyone loves the care that they receive. Thank you to the amazing staff at Dental Oasis!!"
★★★★★ Danielle C.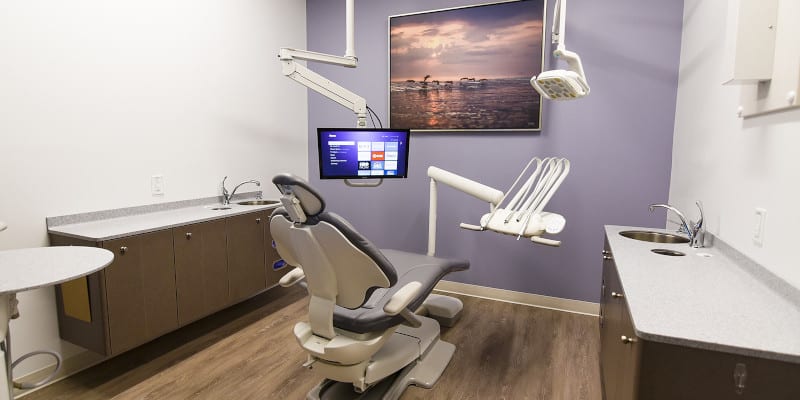 General Dentistry
Our spa-like setting is designed to make you comfortable through any dental procedure.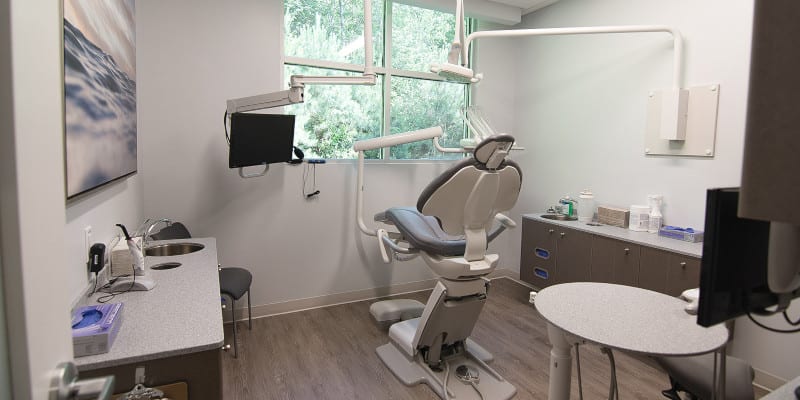 Cosmetic Dentistry
Let us improve the appearance of your smile with cosmetic dentistry specific to your needs.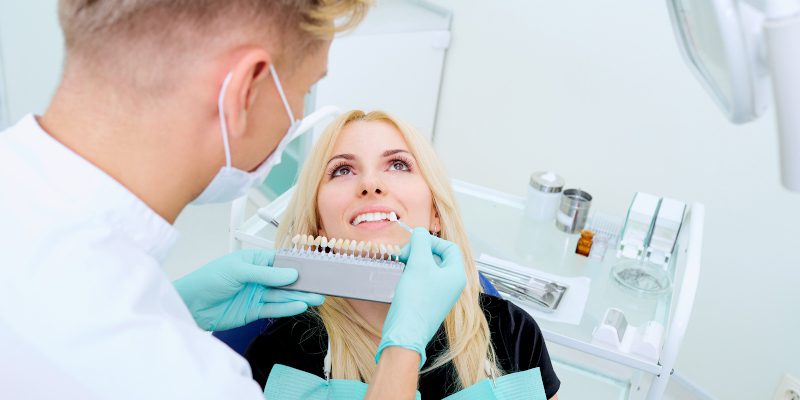 Same-Day Crowns
We offer same-day crowns for better service and fewer appointments!
Visit Our Dental Office for an Anxiety-Free Dental Experience
Our
family dental center
offers general dentistry, cosmetic dentistry, and even same-day crowns as a CEREC dentist. Whether you are in need of preventative dental treatments, such as dental sealant, fluoride treatments, and a dental checkup, or something more involved, such as custom dentures, Invisalign, veneers, or tooth bonding, you can be confident that you'll leave with a smile!
Reach out today
to schedule an appointment or to get answers to any questions you might have.
---
At Dental Oasis of Clayton, our family dental center treats patients from Clayton, Garner, Smithfield, Cary, Morrisville, and Johnston County, North Carolina.
Why Choose Dental Oasis of Clayton?
At Dental Oasis of Clayton, we opened our doors in March 2011 with the determination to provide a better way for our patients in the Clayton, North Carolina area to receive dental care. We put a great deal of effort into planning our dental office so that it would provide a comfortable, relaxed, and anxiety-free oasis. It isn't just the décor of our location that you'll love; you'll also appreciate the personal attention you'll receive and the way our staff strives to make you feel like family.
See what some of our satisfied clients are saying about our family dental center.
Kellsey Fairbanks
★★★★★
New patient here! Had a wonderful experience with the wonderful ladies here at dental oasis! I have HORRIBLE anxiety when it comes to going to the dentist and they made me so comfortable, were very gentle with me. They explained everything to me very clearly, worked out a treatment plan with me to make sure I was getting the most out of my insurance and were very quick to set me up with an appt that worked best with my schedule. I cannot recommend this place enough, they are very accommodating and reassuring and truly cared about me as a patient. From the moment I put in my request online for an appt to the moment I walked out of the doors, it was an easy and smooth process. If you're looking for a dentist, this is the one.
E Farmer
★★★★★
Dental Oasis of Clayton has been taking care of our family for several years. They have provided our family of young children and adults with exceptional dental care. They are wonderful with young children and they continue to make our family dental visits peaceful and friendly. We are in good hands at Dental Oasis.
Donnie Ballard
★★★★★
If you want to feel like you're at home come to Dental Oasis in Clayton. It's hard to find a good dentist office but when you do you make it you're home. I sure did so will everyone else. Keep up the the work, Dental Oasis in Clayton….
Natalie Rose
★★★★★
I had a great experience at Oasis Dental. My dental hygienist was very professional and attentive to my needs.
Trisha
★★★★★
Awesome experience 👍R . McDonald
Chandra Blethen Rasor
★★★★★
I highly recommend Dental Oasis of Clayton! Everyone was really nice and I feel like I received excellent care. They were also timely, which I always appreciate when I go to the dentist/doctor. Thank you, Dental Oasis of Clayton, for a wonderful visit!
Deborah Auton
★★★★★
Had a cleaning today at Dental Oasis of Clayton and had reminders before time from which helps me to be on time. I appreciate the reminders. When I walked in I was welcomed to Dental Oasis and made to feel like was visiting a friend. My hygienist, asked if I had taken my medication that I have to take before my cleaning. He was so easy with my cleaning and making sure I was comfortable.I was made to feel like a part of their team instead of a patient as they always do to their patients.If you are looking for a Dentist I highly recommend Dental Oasis of Clayton. I have been going to them for a long time and they are top notch! Have recommended them to my family members. Thank you to the team at Dental Oasis for the wonderful jobs they do and their positively.
David GALLOWAY
★★★★★
Great staff!!
Gigi Hill
★★★★★
I felt welcomed from the front desk and the friendly staff, hygienist and dentist. I recommend Dental Oasis.
Luis Gonzalez
★★★★★
All the employee's are very friendly and professional. I love it.
Patricia Hall
★★★★★
I'm very pleased with the care I get from Dental Oasis. Marcus is the best hygienist. He is very pleasant and thorough. I highly recommend this dental practice.
Lisa Grayson
★★★★★
I like everyone at this office. Dr. Chan was so kind and gentle. She knew I was nervous and calmed my fears. My teeth look so much better now.
Durham Castellaw
★★★★★
Recently moved to Clayton and needed a new dentist. This office is amazing, the staff are wonderful, and the whole vibe is very comforting. They don't push you for anything not needed and empower you to make your own decisions. I am actually excited to go to the dentist now!
Traci Reynolds
★★★★★
Can't say enough good things. Best dental experience. The only dentist office who was quick to respond to my inquiry as a new patient. Extremely communicative before the appointment through text. Candace made it easy to schedule. The office is clean and welcoming. Mouthwash in the bathroom was a nice touch. The hygienist was kind. I haven't been to the dentist in a long time and she didn't shame me at all. Dr. Was thorough with questions and listened to my concerns. I feel like other dentists have tried to scam me into getting a lot of dental work done and I don't feel that way with this dentist office!
Mary Seegert
★★★★★
It is a nice place with professional staff that treat you with respect. I would highly recommend it.
Tina Biancalana
★★★★★
Gentle and efficient staff. Transparent with costs before incurring it. Highly recommend
Jordan Barbour
★★★★★
Everyone here was kind and courteous, despite the years of neglect I had shown my poor teeth and gums. From the front desk staff to the dentist and dental hygienist (Marcus is the man!), they all made me feel comfortable and welcome. Great experience!
Blaine Summerlin
★★★★★
This is by far the best dental practice I have ever been to! The facility is very welcoming and extremely clean. I have been a patient of Dr. Omad now for almost 2 years, and he is simply amazing! Whether you need a routine cleaning or major dental work, this is definitely the place to go! All of the staff are professional and you can really tell they care about their patients. I have never had a bad experience with Dental Oasis and will be continuing to come to them for as long as they are around! Thank you Dr. Omad, Dr. Williams, office manager Laura and the entire Dental Oasis team for being so awesome and making trips to the dentist way better than anyone could ever expect! If you are looking for a new dentist look no further!!
Jessica Smith
★★★★★
Love love love Dental Oasis! Been going there since 2017 and couldn't be happier.Christy is one of my favorite hygienests and I actually look forward to my appointments (pretty weird for a dentist!). They're easy to work with when it comes to scheduling and are always super kind and fun to chat with. Thanks team! I appreciate your vibe. 😄🙏🏻
We're Here to Give You the Beautiful, Healthy Smile You Deserve!
We Offer Solutions to Any Dental Problem You May Have