We're here to help ease your anxiety about visiting the dentist.
Going to the dentist shouldn't have to be an uncomfortable experience that you dread. Unfortunately, however, many people do fear going to the dentist, whether it's for their routine checkups or for a necessary procedure. Because of this, many people search specifically for a laughing gas dentist who will administer nitrous oxide to help them feel better during their visit. Here at Dental Oasis of Clayton, we understand that many people are anxious about going to the dentist, which is why we offer laughing gas as an option for our patients.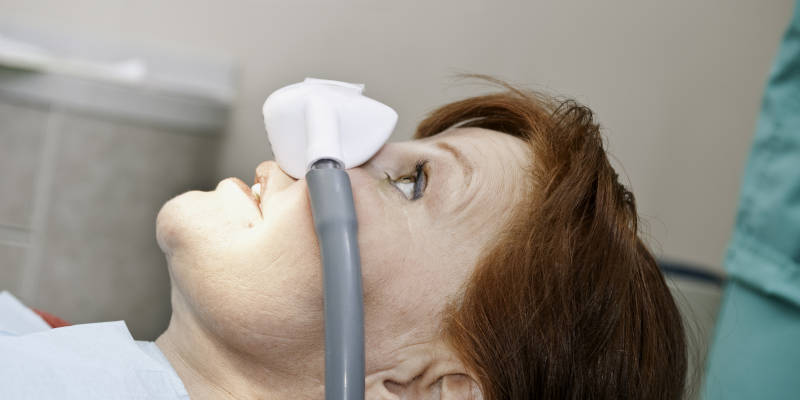 Nitrous oxide is an odorless, colorless gas that is used for its anesthetic and analgesic (pain-relieving) properties. It's nicknamed "laughing gas" because it often produces feelings of euphoria or giddiness, in addition to alleviating feelings of stress or anxiety. When you visit a laughing gas dentist, the gas is administered via a mask that fits over your nose. You can expect to feel its effects within minutes, and unlike many other forms of sedation, the effects generally wear off rapidly, meaning that you return to your usual state of consciousness quickly once it is no longer being administered.
Not only do we offer laughing gas for our patients to help them relax, but we have also carefully curated our office to be as relaxing and comfortable as possible. You'll enjoy a spa-like atmosphere that feels more like a relaxing retreat than a trip to a dental office, and we also offer a variety of amenities like warm facial towels, blankets and pillows, and streaming services like Netflix and Hulu to help take your mind off of your procedure.
If you're looking for a laughing gas dentist in Clayton, North Carolina who will go above and beyond to ensure your comfort, we're the ones to turn to. Reach out today to learn more or schedule your next appointment.
---
At Dental Oasis of Clayton, our laughing gas dentists treat patients from Clayton, Garner, Smithfield, Cary, Morrisville, and Johnston County, North Carolina.